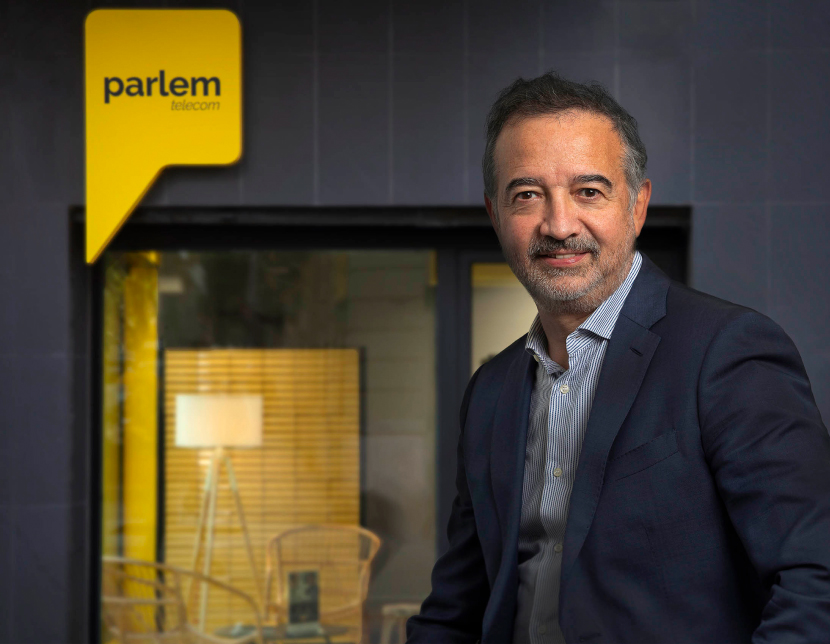 He oversees and is the General Director of Parlem Telecom, the Telecommunications Operator of Catalonia. On 12 September 2012, the day after the first Catalan Independence Day, Ernest Pérez-Mas visits a telecommunications fair in Madrid and realises that, of the forty operators present at the fair, none of them are Catalan. He returns from Madrid with the idea of creating a Catalan telecommunications company and in July 2014, Parlem is born.
As a Technical Telecommunications Engineer from the URL, a Diploma in Marketing and Sales from ESADE and a Diploma in General Management from IESE, Pérez-Mas creates the first large Catalan telecommunications group. His long and varied career has allowed him to acquire optimal control and knowledge of the market and to place Parlem Telecom among the leaders in market share of general telecommunications services in Catalonia. He speaks six languages fluently.
The main guiding principles that have driven Ernest Pérez-Mas to build Parlem are proximity, making Parlem a close company that places the client at the centre of operations; modernity, with a value proposition to attract 'senior millennials'; and the Catalan identity, promoting the circular economy and helping to create wealth in Catalan-speaking territories.
The company has doubled its turnover for 5 consecutive years and in 2020 the Financial Times placed it in the 200th position of the fastest growing European companies in its "FT 1000 – Europe's Fastest Growing Companies 2020" ranking and also as the first in Spain in the telecommunications sector.
He becomes responsible for the mobility hub of the Mobile World Capital Barcelona where, for 15 months, he collaborates in the development of a new industrial sector in the mobile communications environment to transform Barcelona into a global mobile city.
In 2012 he founds and becomes the CEO of Evolution Telecom Iberia (international telephone traffic exchange services company and communications integrator)
He is appointed Director of Southern Europe at ShoreTel (IP Unified Communications market leader) and returns to multinational executive positions. The same year he founds and becomes CEO of Artificial Security Technologies, a manufacturer of network security equipment.
He founds and becomes the CEO of Active Career (AI platform to analyse personal skills and advise professional careers) until 2006, when he becomes the European director of Witness Systems (leader in software solutions to improve call centres).
He joins Avaya, a multinational telecommunications equipment manufacturer – USA, first as director of the data division for Europe and later as director of the IP telephony division for southern Europe.
He starts off selling computers to a local manufacturer. In 1992 he works at Alcatel as a sales executive for large clients in Catalonia. He then becomes Country Manager for Spain and Portugal at Madge Networks, a position he also holds at Lannet and later at Lucent Technologies. Months later, he gets the job of director of the networking division.